Bhiwadi is becoming a promising destination for people working in New Gurgaon
For those working in New Gurgaon, Bhiwadi is becoming a viable option.
Bhiwadi, which spans roughly 5,300 acres, is quickly becoming a thriving industrial and residential real estate hub in the Delhi-NCR region. Bhiwadi's economic potential will be unlocked and the region's growth will be driven in the next years by the state government and local authorities' hastened focus on enhancing the suburb's socio-economic and infrastructural development.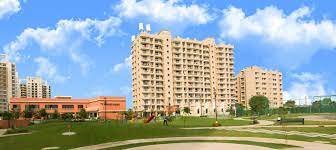 Bhiwadi is also proving to be a viable location for New Gurgaon office workers looking to settle down in their own home, thanks to its close proximity.
Bhiwadi is quickly becoming a favourite residential place for many, thanks to its enhanced infrastructure and close proximity to the noise and bustle of New Gurgaon.
Ashok Gehlot, the Chief Minister, has also announced a budget of Rs. 100 crore for the development of the Bhiwadi industrial sector, which will help the region grow faster. Furthermore, the Bhiwadi Integrated Growth Authority (BIDA) has been working hard to boost the area's general development by increasing road connectivity, creating green belts, establishing small enterprises, fixing drainage systems, and constructing educational institutions. It will also build a flyover for Bhiwadi to improve direct access from NH-8 (Bestech Mall to BIDA).